Love Out Loud Foundation is Investing in Our World's Young, encouraging love through Mindfulness and Mental Health Initiatives
Throughout our daily life we are faced with adversity, some more so than others on any given day, but each individual addresses these challenges in their own way. When we are young, daily challenges can be even more daunting as we are still learning tools to navigate life, while exploring and discovering who we are and who we want to be.
The pandemic and digital media has had a huge impact on the World's Young and their exposure to social interaction patterns. With the past few years prompting more focus around mental health and wellbeing support, in Australia and globally, there has never been a more important time than now to invest in programs that give our young people the tools to protect and nurture their mental health and wellbeing.
The importance of individual and society development is key to addressing what needs to change.
Looking after our mental health is a big part of living a happy and healthy life and learning this at a young age is key.
Our World's Young are the leaders of the future. We aim to foster a future of inspiring and resilient leaders, who act with love, compassion and empathy. Leaders who are confident in making decisions from a higher level of awareness and consciousness, not decisions generated from fear and threats.
General Manager, Scott Austin recently sat down with Love Out Loud Foundation's valued Board Member of Love Out Loud Foundation, Kellie Penridge.
Kellie, an advocate for mental health and wellbeing of our young people, discusses in the latest podcast episode how our young people view the world and how media plays a big part in what influences out thoughts and actions. While the media plays a large role in society (especially social media, gaming and metaverse) we also know that media is not always a reflection of society's sentiment, it is not necessarily 'the truth' it is 'an opinion or interpretation of the truth'.
Love Out Loud Foundation supports organisations and community programs that educate young people on cognitive and critical thinking. Learning how to absorb information, but not be consumed by it, is a way we can assist overwhelm and despair in the minds of our World's Young.
Inspiring and educating young minds, allowing them to make unbiased decisions and decisions from a higher consciousness.
There are many pressures on our young people today. In addition to traditional pressures like good grades, tertiary studies, housework and homework… external factors like climate change, political upheaval, inept regulations in the digital age, global privacy data exposure, ongoing social performance pressure, along with extra-curricular activities, navigating technology, reading digital and social ques… it is a lot for developing minds to take on.
Scott Austin, Love Out Loud Foundation, General Manager, shared, "I know with my children, I have watched them grow into the young adults which they are today and growing up, my generation did not have the same challenges with which the young people of today face. We are living in a very fast paced world, and there is so much communication for people to absorb on a daily basis."
To assist in minimising the impacts of increased pressures on the World's Young, one of the key purposes of the Love Out Loud Foundation is to ensure the mental health and wellbeing initiatives are funded via the Foundation's 'Venture Pitch Program,' allowing organisations and community groups to focus on delivering initiatives. Another purpose of the Foundation is to encourage collaboration within health, technology and education sectors to provide the latest, up to date innovative programs for the leaders of the future.
"The Pitches that are successful, will be those who are willing to invest in the mental health and wellbeing of our World's Young and go that extra mile in doing so. The companies will present their initiatives to the Love Out Loud Foundation Board of Directors and trusted advisers, showcasing their ideas and program concepts."
"The Foundation is specially looking to fund and support programs and initiatives for young people up to 16-years of age. The applicant can be an individual, community or organisation committed to delivering mental health and wellbeing solutions," Scott advised.
Board Member Kellie Penridge shared: "We want to do everything in our power to raise the consciousness of our younger people and we absolutely want to save more lives and to start to see a greater number of programs in our schools, which are having a huge impact and making room for more of these programs in our core curriculum. We have certainly come a long way in this, but have more to go."
"The work then comes back to this issue of coaching and being mindful and having a great level of consciousness to be able to achieve the things that you want to achieve. We want to see more joy," Kellie highlighted.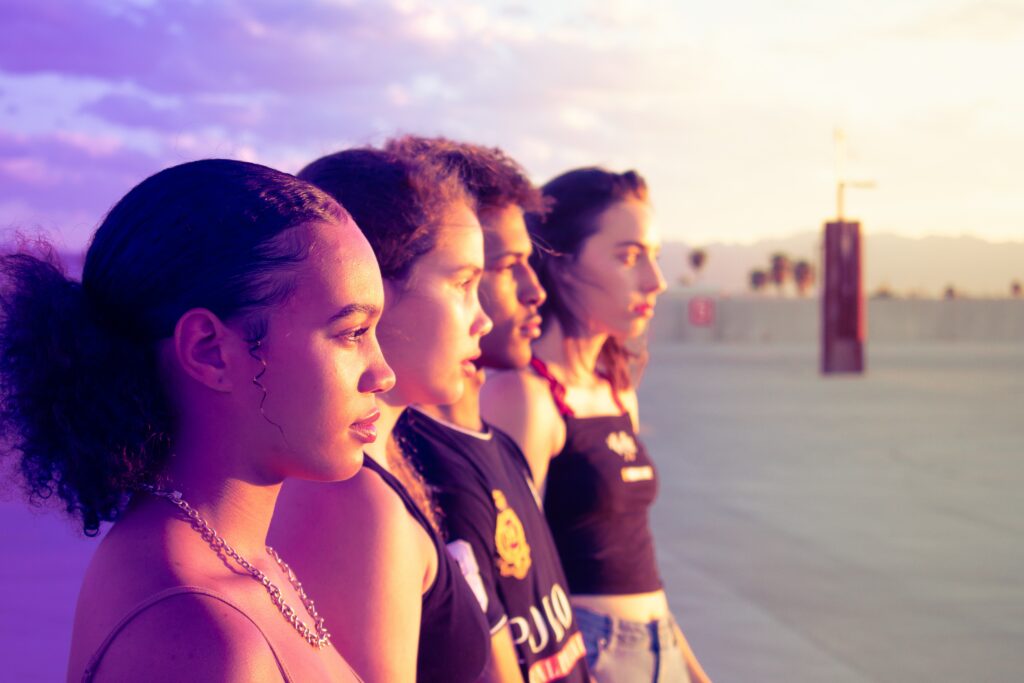 "Our focus at Love Out Loud Foundation is to help improve the lives, knowledge and awareness of our Young People, so they have greater mastery over their mind and decisions. We are achieving this through amplifying the efforts already being produced within the mental health and education sector, encouraging groups and organisations to collaborate and work together and provide insight into understanding the journey of meditation and mindfulness." She added.
Join us as we create impactful change and revolutionise the mental health and wellbeing sector for our World's Young by donating towards the Love Out Loud Foundation. Individuals, businesses, and philanthropists are all welcome to become valued donors. You can make an impact by donating here.
Love Out Loud Foundation is built on a sustainable, perennial model of funding to ensure individuals, communities and organisations who seek to initiate and implement mental health and wellbeing programs that can work collaboratively and support and encourage mentorship.
General Manager, Scott Austin concluded: "We have crafted a funding model that is contributing towards a future built on mindfulness, awareness, and love. This mission that we are on, we hope that over the next two decades, we hope to have assisted in being a positive and impactful support to the lives of our World's Young, our future world leaders."
Donate today and be a part of a life changing future for the mental health and wellbeing of our World's Young.